No miniatures today but a recent acquisition that I feel you may be interested in. For quite some time I was unaware that these little 80s beauties even existed, despite often seeing them on classic citadel miniatures. I wasn't until I built up my collection of 3rd edition age White Dwarfs that I found out more. Released way back in issue 90 were the Arcane Armorials...
These were early shield transfers designed by Aly Morrison and they provide the collector and enthusiast with a wealth of inspiration when creating retro designs to paint onto shields. The colours are, a little (somewhat understated) garish and very much of their time- in fact they remind me of the cheap fake tattoos that I used to get free in comics as a child but they have a charm and fit in nicely with the miniatures that I collect and paint.
Let us have a closer look...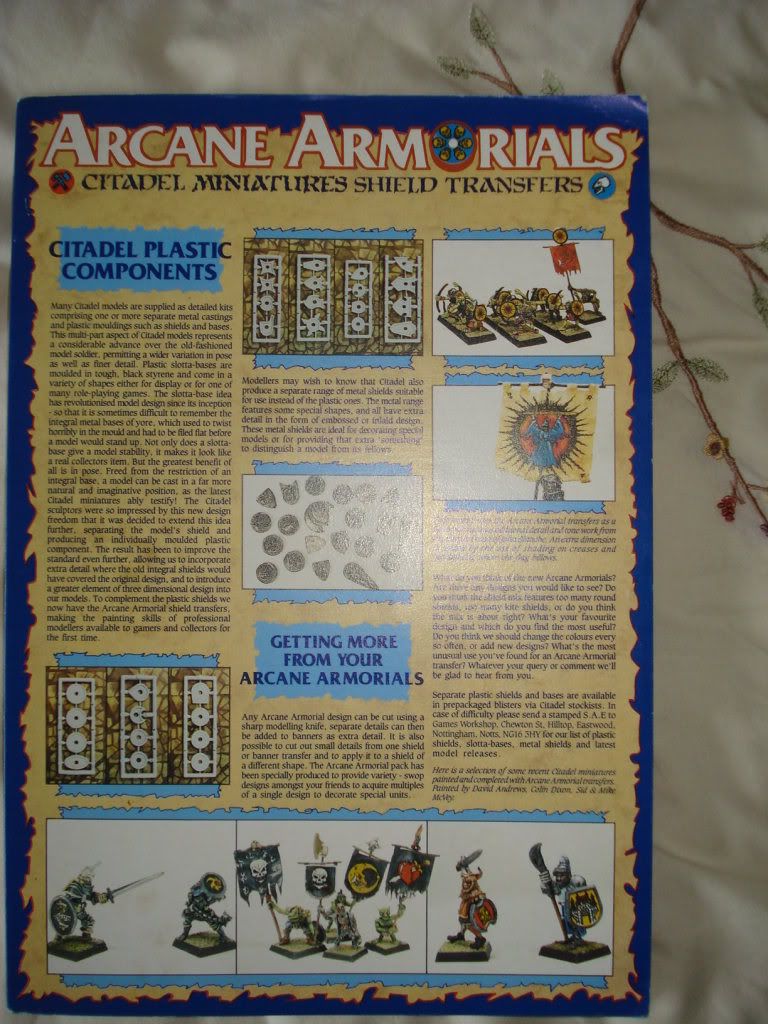 The front cover is packed with interesting guff about the growth of citadel miniatures in the 1980s as well as some info about how they were produced at that particular time. The plastic shield designs are discussed as are the rare metal varieties but it is what lies within that we will find particularly useful.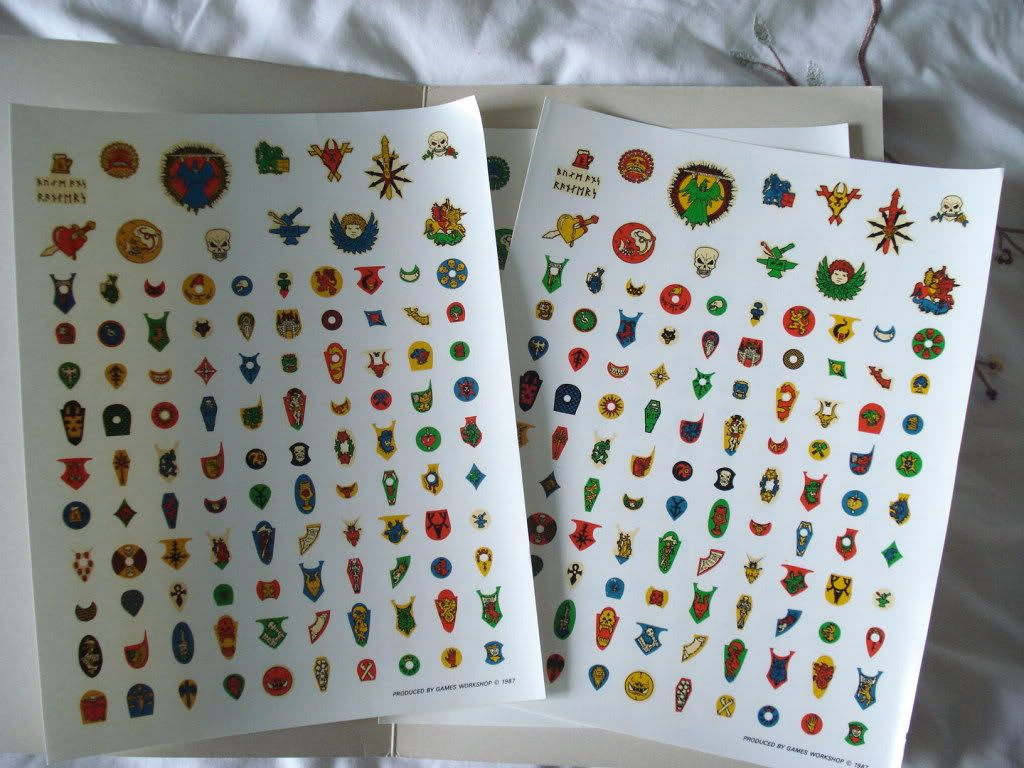 Three hundred transfers. Yes, that is correct, three hundred transfers! The majority of which are shield designs though there are ten designs on each of the three sheets suitable for banners. Imagine GW releasing a package like that today eh!?
Sadly, you won't be seeing any of these lovely 80s designs on any of my shields any time soon as this set is mint and is part of my collection. I would like to get hold of any scrappy remains of any Arcane Armorials if any readers have any just lying about! If you got them, please contact me!
Orlygg.
UPDATE! UPDATE! UPDATE!
I now have a pdf copy of Arcane Armorials (thanks to my new printer/scanner thing). Just email me at orlyggjafnakol@hotmail.com if you are interested in using it on your own shields.